Best Privacy VPN
Top 5: Best VPN for Internet Privacy & Security in 2023 - Best VPN Services
We have compared 185 different Privacy VPN providers, but our strict criteria left only the best VPNs. Our recommended providers are operating outside the USA or other Five Eyes countries, use a strong encryption, accept Crypto currencies or cash payments, support OpenVPN, have a no logging policy and have a long history of operating.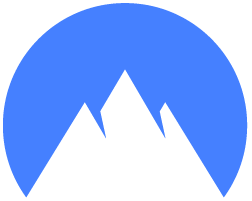 Based in Panama. Operating since 2012. Accepts Bitcoin, ETH and more via Coingate. Native desktop and mobile clients are available for Android and iOS. Money back guarantee for 30 days. Maximum of 6 devices.
Amount of servers in Aug 2022: 5510 VPN servers, in 59 different countries.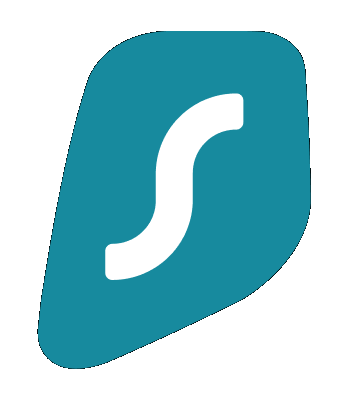 Based in The Netherlands. Operating since 2018. Obfuscated, RAM-only servers. Audited by a reputable German cybersecurity firm Cure53. Currently 82% off + 2 months FREE. Unlimited devices.
Amount of servers in Aug 2022: 3200+ VPN servers available in 99 different countries.
Based in British Virgin Islands. Operating since 2009. Audited by a professional cybersecurity firm PwC. ExpressVPN is more expensive but it also comes with the most platforms support: Desktop, mobile devices, routers, TVs, gaming consoles, browser extensions, Amazon Kindle & Fire TV, Chromecast and Chromebooks. A subscription covers all your devices.
Amount of servers in Sep 2022: Thousands VPN servers available in 94 different countries.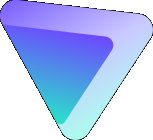 Based in Switzerland. Operating since 2016. Subscription covers 10 devices.
Amount of servers in Aug 2022: 1700 VPN servers available in 60 different countries.
Based in Sweden. Operating since 2009. Accepts Monero, Bitcoin, BCH and Cash. Native desktop and mobile clients are available for Android and iOS and are easy to use. Money back guarantee for 30 days. 5 devices are covered.
Amount of servers in Oct 2022: 883 VPN servers, in 39 different countries. Source.
Best VPN Privacy Guides:
With the internet facing new regulations and our privacy constantly threatened by ISPs, government agencies, and cybercriminals, the rising popularity of VPNs doesn't come as a surprise. No one wants to be tracked and censored or have their data sold to advertising agencies. While antivirus software has long been a staple of personal cybersecurity, VPNs are only now becoming an integral part of our digital lives. People who want to browse privately and securely turn to VPNs for bulletproof encryption and additional digital protection. That's right — VPNs now do much more than just reroute your connection. Premium providers have developed advanced security features to make your online life safer and smoother. Let's get into them.
Why you need a VPN for Privacy:
To hide your IP address

Every step you take online is tied to your IP address – the websites you visit, your search queries on Google, and the ads you pause to look at or click on. All this information adds to your digital profile, which can be sold to marketers to serve you targeted ads. The more detailed your profile is, the more valuable it becomes, so logging your every action online is something all services try to do.

A VPN changes your IP address so that when you browse online, most of those activities can't be traced back to you, especially if you're not connected to your Google account.

To use public Wi-Fi safely

If you like to work on the move, you most likely connect to Wi-Fi in train stations, restaurants, hotels, and malls. They usually have poor security mechanisms in place and are easy to hack. Cybercriminals may also create fake hotspots and trick people into connecting to them. This way, they can perform further attacks and see what you do online.

A VPN encapsulates your data with impenetrable encryption. With it, all data you send and receive is safe from prying eyes — even if a criminal managed to intercept your connection, all they could see would be gibberish, impossible to decrypt without massive supercomputers.

To avoid bandwidth throttling

A tale as old as time: you settle in to watch your favorite comfort movie, the fireworks are going off over Cinderella's castle, and instead of "Disney," a buffering icon appears. Friday and Saturday nights usually mean heavier internet traffic than usual, so ISPs often limit some users' speed. Throttling often happens for those who are gaming or streaming video content.

When you use a VPN, all your ISP sees is that you're connecting to a remote server. If it doesn't know whether you're streaming or just casually browsing in an online shop, they can't mess with your bandwidth.

To bypass censorship

Many countries have heavy internet restrictions in place. It's difficult for internet users there to get uncensored news, access the open internet, and escape heavy government surveillance.

A good VPN solves all of those problems. It hides your IP, virtual location, internet traffic, and the very fact you're using a VPN. For utmost safety and privacy, look for a VPN provider that offers obfuscated servers to access the internet without restrictions.

To protect your devices and data

One rushed click and your device is infected — sometimes that's all it takes. Before you know it, your data is encrypted, and you have to pay a ransom to get it back. How can a VPN help?

Not every VPN will be able to stop malware, but some offer additional features that can help in this situation.
What is the best VPN for Privacy today?
With so many apps on your phone and laptop, do you really need another one? Yes, actually. Luckily, NordVPN is a two-in-one solution. With it, you won't need slow, RAM-gobbling antivirus software.
NordVPN scans your downloads for malware and deletes the files if they're infected. It also blocks trackers, ads, and your access to malicious websites. Your browsing will be safer than ever!
But how does it perform as a VPN? Let's just say you'd have a hard time finding a better one. It's the fastest VPN that's currently on the market, thanks to the modern VPN protocols and massive network of servers — NordVPN offers more than 5,500 across 59 countries.
All other features, like encryption protocols, specialty servers, Kill Switch, and the no-logs policy adhere to the highest industry standards. But NordVPN offers much more than that.
To protect its users even further, NordVPN introduced Dark Web Monitor, which notifies you if any of your credentials are leaked online. It also has its own DNS servers and leak protection. And recently, NordVPN introduced Meshnet — a secure and private way to share your files with friends, family, coworkers, or yourself. Need to show someone those pictures that are stored on your computer back home? Use Meshnet and access them instantly and safely.

Are VPNs legal? How do you use them safely?
While it's completely legal to use a VPN in most countries (for legal activities, of course), other countries banned their usage. A VPN hides everything you do online, so it allows you to browse in privacy. But some governments don't like the idea of their users keeping their online life to themselves and therefore make VPNs illegal. Read on to learn more.
Countries Where VPNs Are Illegal
In some countries, using VPNs is officially legal, but only a handful of VPN providers are allowed to operate there. To get the government's permission, they must obey certain rules, like leaving a backdoor open to their VPN servers or logging their users' actions online. However, if they fulfill these requirements, their VPN service no longer offers privacy and security to their users.
Here's a list of countries that heavily limit or ban VPN usage: Belarus, China, Egypt, Iran, Iraq, North Korea, Oman, Russia, Turkey, Turkmenistan and United Arab Emirates.
Why are VPNs illegal?
VPNs are illegal in countries that are ruled by authoritarian regimes. Governments like these usually resort to the oppression of their citizens to maintain their power. Because VPNs are a safe and private way to access and share information (some of which may be directed against the regime), the people in charge ban VPN usage to restrict freedom of speech. VPNs are made to look like they are only used by criminals to hide their illegal activities so that the government has an official reason to ban their usage.
How to choose a safe VPN
If you live or travel in a VPN-restricting country, you should choose your VPN provider carefully. Look for the following features if you want to browse in privacy and avoid huge fines, arrest, or even jail time:
Obfuscated servers.

This one's a must if you want to avoid the government's attention. These specialized servers hide your browsing activity as well as the very fact that you're using a VPN to reroute your traffic. They change your data packets so that VPN blocking tools are unable to recognize them as VPN traffic and let them pass.

Double VPN.

It's an advanced security feature that encrypts your data and reroutes it twice. Your IP address is also changed twice — making it twice as hard to trace it back to you.

A no-logs policy.

VPN providers that have a no-logs policy in place keep no records about their users' online activity. Some providers even go the extra mile and perform independent audits to prove their claims.

Data leak protection.

Some VPNs can leak IP or DNS addresses, so make sure the provider you choose has protection against it.You can use online tools to check whether there are any leaks.

A kill switch.

This nifty feature could be a lifesaver when bypassing internet restrictions in authoritarian regimes. The software can fail at any moment, and you want to be ready. With a kill switch enabled, you can browse without fear — if something happens to your secure VPN connection, it will immediately terminate your connection to the internet. This way, your data never leaves your device unencrypted.
Can free VPNs protect my privacy?
Free VPN providers might tempt you, but in the case of authoritarian regimes, it's best to get a VPN you can trust to keep you safe — and free VPNs are not known to do that. They rarely have a zero-logs policy, and their server network, encryption algorithms, and speeds are usually poor. A free VPN is also unlikely to offer additional security and privacy features. So if you want to stay safe, avoid censorship, and be quiet about it, choose a reputable paid VPN provider.
Best VPN to bypass VPN restrictions
NordVPN is the best VPN provider for users who want speed, stealth, security, and privacy. It offers obfuscated servers in 16 countries all around the world, so you can hide your VPN connection from your ISP and government agencies. NordVPN also has 82 double VPN servers in nine countries, as well as specialized Onion Over VPN and P2P servers.
NordVPN uses state-of-the-art encryption algorithms that are virtually impossible to crack — it would take thousands of years to brute force the AES 256-bit encryption it uses. You can also customize NordVPN's kill switch to only terminate certain apps' connection to the internet, not the whole device's. Similarly, you can use NordVPN's split tunneling feature to select certain apps or browser tabs whose traffic you want to encrypt and reroute through a remote server.
NordVPN will keep your connection safe and private while also giving you access to the uncensored internet. And it will do so while maintaining the best speeds on the market. NordVPN has more than 5,200 servers in 59 countries — so it's easy to find one near you. NordVPN is perfect for anyone looking to keep their online life private. But its additional features are great for people who need to overcome surveillance and censorship while staying under the radar.
Privacy VPN: Worth it?
Absolutely, yes. We must note, though, that a VPN can't do everything. For example, it can't ensure complete anonymity. It's almost impossible to be entirely anonymous online. If you use Google, a regular browser, or any social media platform, it will gather data about you. In a way, privacy is the price you pay to use these services for free.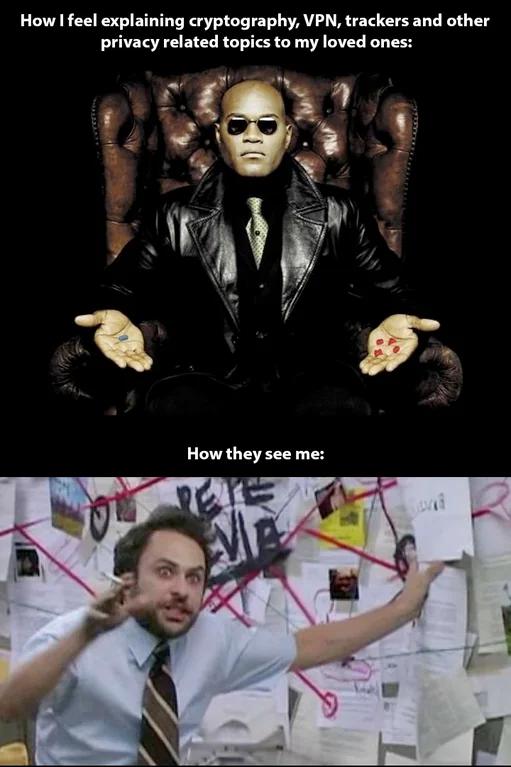 But you can take steps to minimize your digital footprint and shield yourself from advertisers, corporations, and regular snoopers. Getting a VPN is one of them — and a big one, at that. So don't hesitate. Check NordVPN out. After all, if you're going to get a VPN, why not choose the fastest one with multiple security features that make your digital life that much safer?
Privacy tools listed on this page are all open-source unless marked otherwise: Criteria.
VPN with a 82% Discount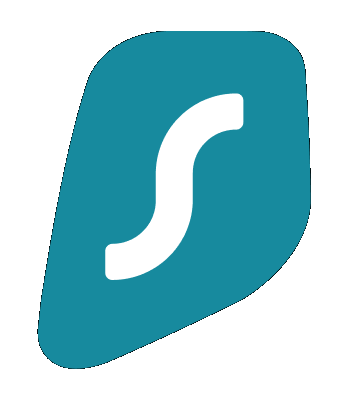 Based in The Netherlands. Operating since 2018. Obfuscated, RAM-only servers. Audited by a reputable German cybersecurity firm, Cure53. Currently, 82% off + 2 months FREE.
---