Best Privacy Software & Services in 2022 - Top 12 Picks
Who needs Privacy Tools? I have nothing to hide!
"Nothing to hide is an incomplete sentence. Nothing to hide from whom? Surely, you want to hide your children from abusers and predators? Don't you want to hide your banking details from con artists and fraudsters? Your identity from identity thieves. Your location from burglars, your car keys from car thieves, or your blood type from rich mobsters with kidney problems.
We don't know who are any of these things. So, we should protect ourselves from all of them, in effect we have everything to hide from someone, and no idea who someone is." Source: User cortic on Hacker News.
Privacy Tools Criteria
We're going over the requirements and criteria in order for a privacy tool or service to be listed.
What is a Warrant Canary?
A term for a regularly published statement that a service provider has not received legal process that it would be prohibited from saying it had received, such as a national security letter. Transparency reports and warrant canaries have an important role to play in the fight against illegal and unconstitutional national security process, including National Security Letters and other secret court processes. Wikipedia
---
About Privacy Tools, Tracking, Surveillance and Encryption
Many of the activities we carry out on the internet leave a trail of data that can be used to track our behavior and access some personal information. Some of the activities that collect data include credit card transactions, GPS, phone records, browsing history, instant messaging, watching videos, and searching for goods. Unfortunately, there are many companies and individuals on the internet that are looking for ways to collect and exploit your personal data to their own benefit for issues like marketing, research, and customer segmentation. Others have malicious intentions with your data and may use it for phishing, accessing your banking information or hacking into your online accounts. Businesses have similar privacy issues. Malicious entities could be looking for ways to access customer information, steal trade secrets, stop networks and platforms such as e-commerce sites from operating and disrupt your operations.
What are Privacy Tools?
Privacy tools are software that can help people control the information that they share with others. They are also known as privacy software, privacy apps, and privacy utilities. Many privacy tools and services can be downloaded or used for free, while others are commercial services that charge a monthly subscription fee. Privacy tools are software that can help people control the information that they share with others. They are also known as privacy software, privacy apps, and privacy utilities.
Open-Source Privacy Software for Your Security
Open-source software is an application whose source code is available to modify. Therefore, businesses can use these tools to create security solutions that are tailored to their specific security needs. Some of the benefits of using open-source software include reliability, as it is created by expert developers and sometimes volunteers. This creates an opportunity for other experts to check for flaws and correct them. In the end, you get software that is very resilient and highly reliable for crafting security solutions.
Such privacy tools are also flexible. Unlike proprietary software where the vendor sets limits and lock-ins that prevent some functions, these tools are highly flexible for use in various applications. Besides, users do not have to follow a rigid set of requirements when using the software.
If you have been browsing online, making transactions, and interacting with others online without any form of security, the chances are someone is collecting your data, tracking you, or looking for ways to manipulate your data. It is time to take control of your data by choosing the right privacy tools for your activities. There are various tools for your security, each offering specific qualities to deal with online challenges. Read on to determine the best privacy tools for individual use and for your business below.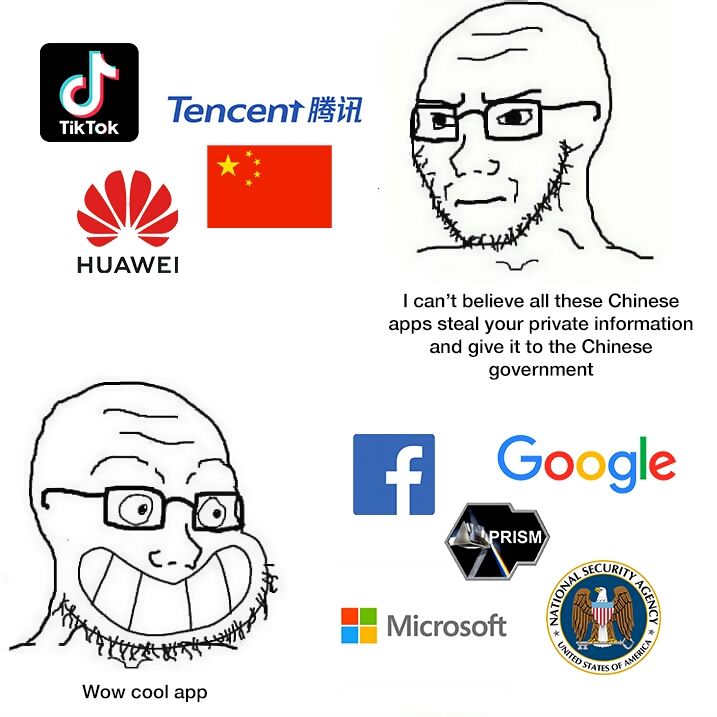 Privacy in a nutshell. Free and open-source software (FOSS) for the win.
Differences between Privacy, Anonymity, and Security
"Privacy is the ability to seclude any information about themselves from access or scrutiny by other parties. This way, they can express themselves selectively and prevent others from accessing their information. Unfortunately, governments and marketing companies are always surveying the general population for various reasons, among which are security, marketing research, or even malicious intentions. Privacy tools help us to use internet resources without being surveyed or having our personal space intruded by other parties.
Anonymity is the situation where the identity of the person conducting the activity is unknown. It is part of privacy in that other parties cannot pin a name on the doer of the activities in question. For example, when you are browsing anonymously, the tracking companies cannot tell who is visiting their website. Therefore, they cannot follow up with marketing or any due to your online behavior.
Encryption is the technique of translating data from one form to another so that only people with the right decryption key can access and understand the data. Encryption prevents criminals from tapping and hacking data on transit for malicious reasons. Encryption is usually part of privacy. On the other hand, online security involves the use of tools to prevent issues such as intrusion of privacy, access and theft of personal and company data, phishing, and attacks on the online tools. These privacy tools help you enhance your anonymity when conducting activities online.
VPN with a 82% Discount
---