Notebooks
The Best Encrypted Digital Notebooks: Safe, Private, and Secure
Take your note-taking to the next level with our selection of the best encrypted digital notebooks. Keep your data safe, private, and secure with end-to-end encryption and advanced security features. Our top picks provide you with peace of mind knowing that your sensitive information is protected, while still being easily accessible from any device.
Developers decided recently to open-source their application. Comes with a generous free version, rich text editor and import functionality from: Files (txt, html, and .md markdown) and from other note taking apps: OneNote, EverNote, Standard Notes, Simplenote, Google Keep, Bear notes and Joplin.
Free accounts come with a good set of features already, even in the long run if you are fine with plain text notes.
Modern, feature rich and user-friendly user interface. Offers team features, version history, public link sharing and real-time collaboration. The free plan offers 10 GB storage and unlimited bandwidth. Premium plans are fairly priced in a range from $3 with 15 GB, $8 with 100 GB and $12 for 1 TB storage, monthly cost via annual payment. Custom domains and aliases are also available in premium plans. Users can opt in to store files decentralized with IPFS. Accepted crypto payment methods: Bitcoin, Ethereum and USDC. The company is based in the USA, and is operating the Mail service since 2022. Audited by a reputable cybersecurity firm, Trail of Bits.
Free accounts come with 100MB storage. Your documents are encrypted before they leave your device, so Cryptee can't see your documents. Use the code "privacytools" at the checkout for a 10% lifetime off.
Free accounts come with storage of up to 50MB of note data and collaborate with 3 people each space.
Synchronize notes across devices, publish and collaboration are for paid subscriptions only.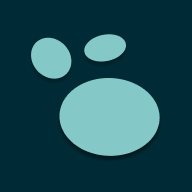 Not encrypted, but the server will never store or analyze your private notes. Your data are plain text files.
Keeping track of your essential work projects without being exposed is a crucial step. These notebooks can store all the important information generated during the day. With the many digital notebooks, you must find the safest ones.
Privacy tools listed on this page are all open-source unless marked otherwise: Criteria.
Have your Data Deleted Today

Easy Set up
Fast
Web
Hundreds of companies are collecting, aggregating and trading your personal data without you knowing anything about it. Incogni removes them for you. Available for US, UK, Canada, Switzerland, and EU residents only. 30-day money-back guarantee. Cancel anytime. Read our Incogni review. 50% off for a limited time: Sign up now.
---