Incogni Review
Incogni Review: Personal Data Removal - Still Good in 2023?
Hundreds of companies are collecting, aggregating and trading your personal data without you knowing anything about it. Incogni removes them for you.
In the shady digital data marketplace, everyone's personal information is a commodity to be bought and sold. Sometimes it feels like every step online leads to a new privacy challenge, because of just how prevalent these digital data harvesting operations running behind the scenes on websites are. Browse without proper protection, and your data slips away into third-party hands, to be used in a myriad of nefarious ways. Sure, there is no shortage of preventative digital privacy solutions that impede tracking and keep your data from falling into the hands of "data brokers," but these proverbial shields we hold up to defend ourselves on the internet are never foolproof—even if you're protected, things still leak through. We need products like Incogni that can clean up for us after the fact, too.
Preventative options tend to steal the show and attract the most attention from the consumers who have just begun to take an interest in protecting themselves online—think VPNs, or ad blocking extensions. Deciding to take a stand for your safety and privacy on the internet is half the battle, certainly; but what if the damage has already been done? What if you're already "on the grid?" The data that so-called data brokers and other shady actors may have already collected puts you at risk of falling victim to data breaches or identity theft, and may be used to target advertisements, spam, and scams at you.
What are data brokers?
Incogni divides data brokers into six categories:
Marketing data brokers: Responsible for targeting advertisements at you.

Recruitment data brokers: Provide background screening to corporate HR departments.

Risk mitigation brokers: Provide personal assessments of you to clients.

People search brokers: Open resources for personal information.

Financial information brokers: Provide financial data to lenders (can affect your credit score).

Health information brokers: Sells information to healthcare companies.
Instead of being considered preventative, services like Incogni could be better thought of as digital hygiene—press the button, rinse the unpleasantness off. Digital hygiene creates a sense of mental order and contentment on top of the more practical safety benefits.
Incogni, a data deletion service created by Surfshark (better known as the creators of Surfshark VPN) is one such digital hygiene measure. The service is incredibly hands-off, and will do a lot for you without demanding much, if any, attention or effort. Sign up with Incogni, and they will automatically send messages to hundreds of data brokers demanding that your data be purged from their databases.
With a subscription, the service will continually send off new takedown requests to brokers every month, so it does take on a preventative role as well. Data brokers, being sneaky and dishonest parties almost by definition, will often just re-add you to their databases again once you've opted out. If you stick with Incogni and keep letting it run behind the scenes, it will continuously keep tabs on it for you, and send its automated takedown requests again and again if the data brokers try to cheat.
Hundreds of so-called data brokers exist around the world, so it will be impossible for any service to ever wipe out your profile with all of them. Incogni is easy, simple, and satisfying. It completely automates procedures that are beyond the attention span or know-how of mainstream internet users. Theoretically, it would be possible to manually contact all of these data brokers yourself, but it would take ages to do it.
The process is easy and only takes a few minutes of your time
Everything on the Incogni site is streamlined and easy to understand. They offer two subscription plans: monthly and annual. Annual billing yields a significant discount, so it's the recommended choice. Monthly billing is $11.89, but the annual plan (a lump payment of $68.49) comes down to the equivalent of just $5.79 per month. In contrast, Incogni's competitors will usually set you back around $100 or more per year.
Payment is available through either card or PayPal. They also offer a 30-day money back guarantee. Incogni doesn't have an option on their site to end automatic renewal, but a quick one-sentence email to [email protected] will take care of it. Incogni's customer service is exceptionally responsive and quick. If any requests are still pending once your subscription expires, Incogni will still handle them.
Make sure to sign up with the email that you most frequently use to sign up for accounts on websites, instead of a burner or alternate mail account. This is an important detail, because it will help Incogni identify you in data broker databases. Incogni also asks for some other pieces of basic personal information like full name and address, in order to make it easier for them to identify you in the databases they're monitoring.
You will need to provide Incogni with limited power of attorney so that they have the legal right to contact these brokers on your behalf. The full agreement is available to read during the onboarding process and will require a digital signature. This agreement automatically expires once all of your data takedown requests have been processed. Transparency is critical when it comes to a sensitive process like handing over power of attorney to a third party service, and Incogni does a good job of making it crystal clear what you're signing.
Detailed View
Incogni seems to prioritize simplicity, but there is a page on their site with a more detailed overlook of your data broker purge. It provides information such as the exact names of the data brokers which Incogni is contacting, as well as what your information is probably being used for by them.
It will show you the progress of Incogni's takedown request on a broker-by-broker basis ("in progress" or "completed"). Each broker is also assigned a "data sensitivity" rating based on the sensitivity of the data that they are collecting. For example, a broker which collects social security numbers or medical information will have a higher data sensitivity rating.
Emails
During Incogni's automated scrub of your digital data broker profile, you will receive emails from the data brokers as they contact them. Don't be alarmed! The majority of these correspondences between Incogni's automation and the data brokers require no additional input from you. In fact, after the initial surprise of seeing the first email in my inbox, I began to appreciate the transparency that this gave the process. It's nice to have tangible proof that Incogni is doing what they say they're doing.
Data brokers usually have a month or more to respond to takedown requests, and many of them will use as much of that legal window as they can. While checking back in with the site is optional once it's running, it was interesting seeing those completed requests slowly pile up. By just day three of using the service, 27 of the 108 requests that Incogni sent out on my behalf had been marked as "completed."
Limits
Currently, Incogni is only available to residents of the US, UK, EU, Switzerland, and Canada; however, this is still a pretty large swathe of the digital population and is broader than the coverage of most data deletion services.
There are hundreds of data brokers throughout the world operating under a variety of laws (or outside the law altogether). Neither Incogni, nor any data deletion service, will ever be able to contact and purge your data from all of them. However, Incogni is adding new ones constantly; therefore the longer you stay subscribed the more coverage you will receive.
Incogni will also send out more or fewer automated takedown requests on your behalf depending on your locality. If a data broker isn't legally obligated to delete your data due to where you live, then Incogni won't bother trying to communicate with them.
Incogni Review Conclusion
Incogni is an easy, lightweight, and accessible means to wash away your digital footprint. Though it's not the most comprehensive service available; it is by far the simplest, cheapest and least demanding of user input. Their business model is transparent, and the website itself manages strike a fantastic balance between minimalism and providing troves of interesting details. Just a week after signing up, nearly fifty requests had been completed by Incogni on my behalf, with zero action required on my part. Even though it wasn't strictly necessary to spend time on their site skimming over the fine details of what they were doing, I still ended up checking up on "detailed view" page periodically to learn more about the brokers my data was being scrubbed from. Incogni isn't just a service—it can also be an interesting, educational experience.
I recommend purchasing an annual plan for maximum savings, then just forgetting about it and letting it run—the beauty of the service is that you don't need to pay attention to it, after all. This service is only going to grow in the future, so expect even more bang for your buck as time progresses.
Privacy tools listed on this page are all open-source unless marked otherwise: Criteria.
VPN with a 82% Discount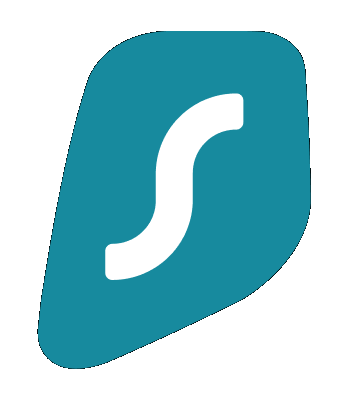 Based in The Netherlands. Operating since 2018. Obfuscated, RAM-only servers. Audited by a reputable German cybersecurity firm, Cure53. Currently, 82% off + 2 months FREE.
---