File Sharing
File Sharing and Synchronizating Tools & Services
Looking for the best file sharing and synchronization tools and services? Look no further! We have reviewed and tested the top solutions to help you keep your data safe and secure. Whether you need to share files with colleagues or synchronize documents across devices, we have you covered. Check out our recommendations today.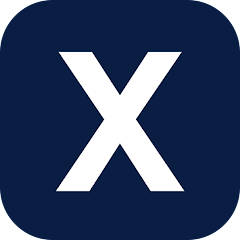 No account and KYC required. The maximum file size is generous: 5 GB. The best choice currently for sending files 100% privately. Internxt also offers encrypted cloud and photo storage with a fair premium pricing model. Encrypted files are stored in the EU: France, Germany and Poland. The company is based in Spain.
Continuation of Mozilla's Firefox Send, now a community fork hosted over multiple instances.
OnionShare is an open source tool that lets you securely and anonymously share files, host websites, and chat with friends using the Tor network. Share files, host websites, and chat anonymously via a new tabbed interface for maximum productivity.
Synchronizes files between two or more computers in real time, safely protected from prying eyes. Your data is your data alone and you deserve to choose where it is stored, whether it is shared with some third party, and how it's transmitted over the internet.
Sometimes, users need to share or sync files and data between devices. This is where a service such as Dropbox comes into play. The service enables users to access their files anywhere they have an Internet connection. Ultimately, users may want to use file-sharing software that encrypts their local data storage.
Privacy tools listed on this page are all open-source unless marked otherwise: Criteria.
Buy and Swap Cryptocurrency Anonymously

No registration or account needed. 450+ coins and tokens are available for quick and easy exchanges. Data privacy and security is a top priority for StealthEX, all swaps are non-custodial.
---