Android: Simple, open-source apps without ads, tracking and unnecessary permissions
I want to introduce you to a great Android developer team that released countless alternatives to apps that usually come for free but invade your privacy. Simple Mobile Tools made it their main focus to release simple and lightweight yet powerful apps for android that cover a wide range and definitely your basic needs.
All the below listed apps are not collecting any of your data, respect your privacy, non-intrusive and most features are accessible for free. Sounds too good to be true? If you want to thank the developer, you can optionally purchase the "Simple Thank You" app that will unlock some neat features for a low price. Read their mission statement as well.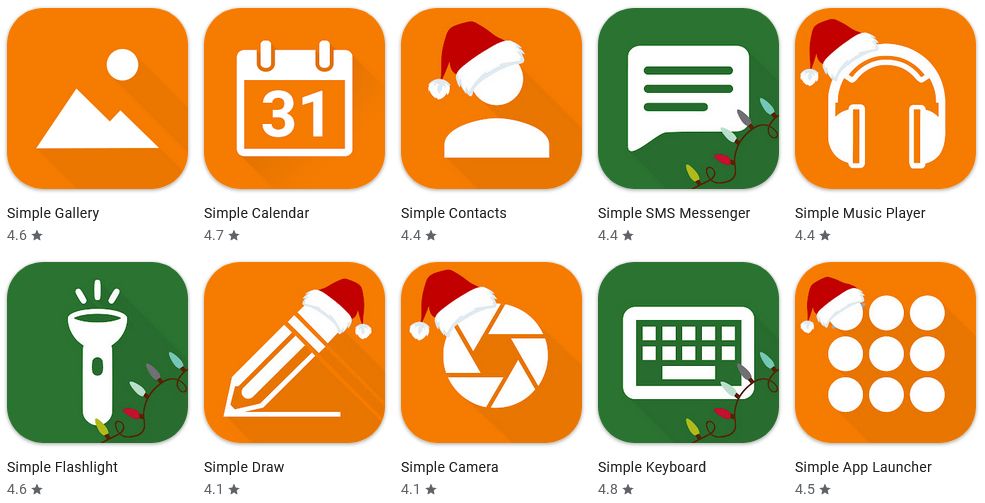 The numbers speak for itself, a true success story: 60M+ downloads, 24 apps with an average rating of 4.6 out of 5.
Simple Mobile Apps
Entries are sorted by popularity:
Simple Mobile Tools Links
Big thumbs up from PrivacyTools.io to the whole development team of Simple Mobile Tools. Keep up the good work, you definitely have your hearts in the right place.
Share this article with your best friends and family if they are using android, they might find app alternatives to replace their privacy-invasive counterparts.