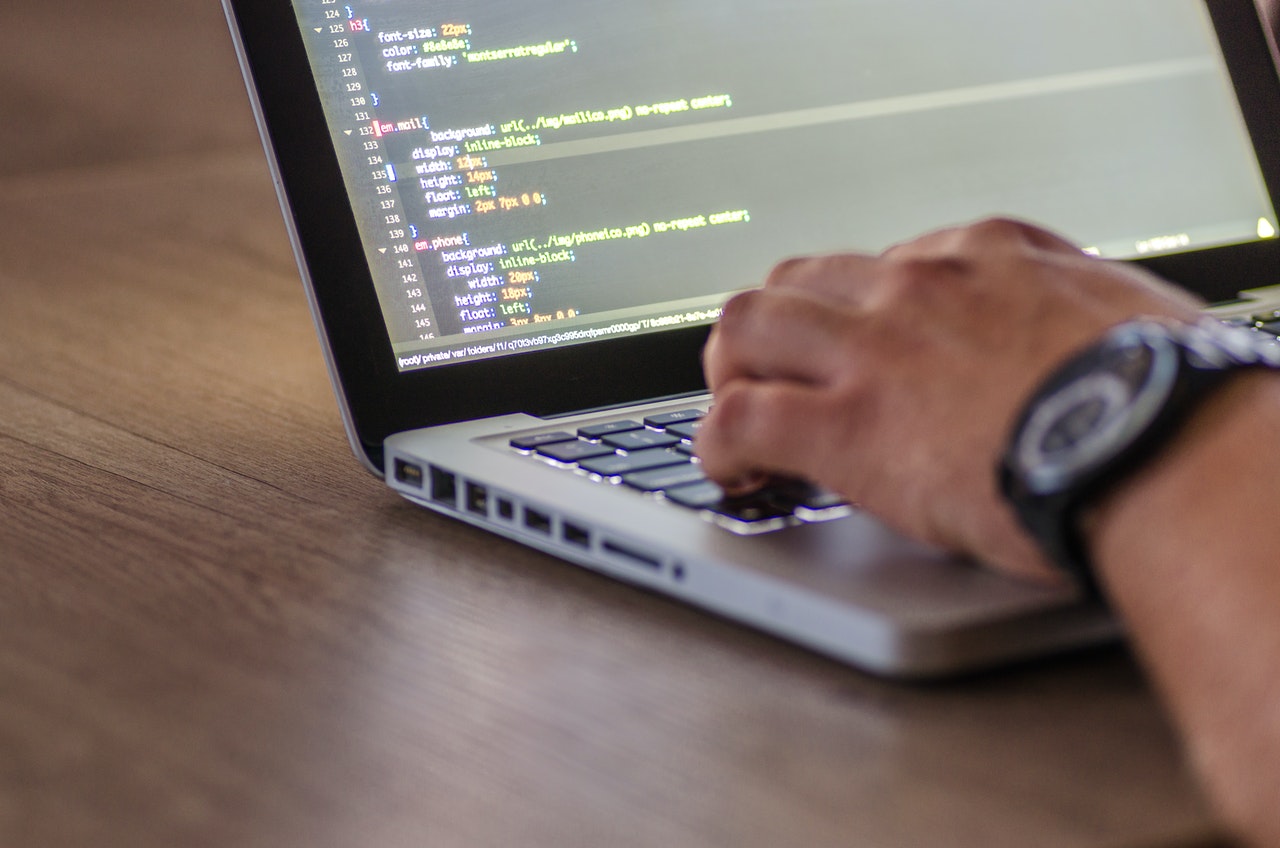 8 Simple Stupid Flat File CMS: Free, User-Friendly and Open Source
You've decided to start your own website or blog and don't know where to start? You are in for treat. I've hand-picked eight wonderfully designed Flat-File CMS after countless hours of trying them all out. On a side note, this blog is running with one of the recommended entries: Bludit. This post is also the first of it's kind of a new series I'll start called GitHub 💎 Gems.
What are GitHub Gems by PrivacyTools.io? Open Source Software that doesn't fit the privacy topic on the main website PrivacyTools.io but are worth checking out. Most open source projects are run by privacy-minded people, anyway. From great developers for beautiful people like you. ❤️
GitHub Gems are hard to discover since they are so precious and rare, so please share them with me on Twitter or GitHub if you happen to stumble upon a Gem. I will make sure to let the world know about them as soon as possible and share the love the developers have put in these tools.
My criteria for the Flat-File CMS being listed here:
An appealing and modern user-interface.
Project is still under active development.
Open Source and free to use.
Easy installation via old-school tech (FTP/PHP), so you basically unzip a file upload it to your server and start an installation process.
Keep it simple, stupid. This enables you a quick start setting it all up.
Entries are ranked by the amount of GitHub stars.
1. Grav: A modern open source flat-file CMS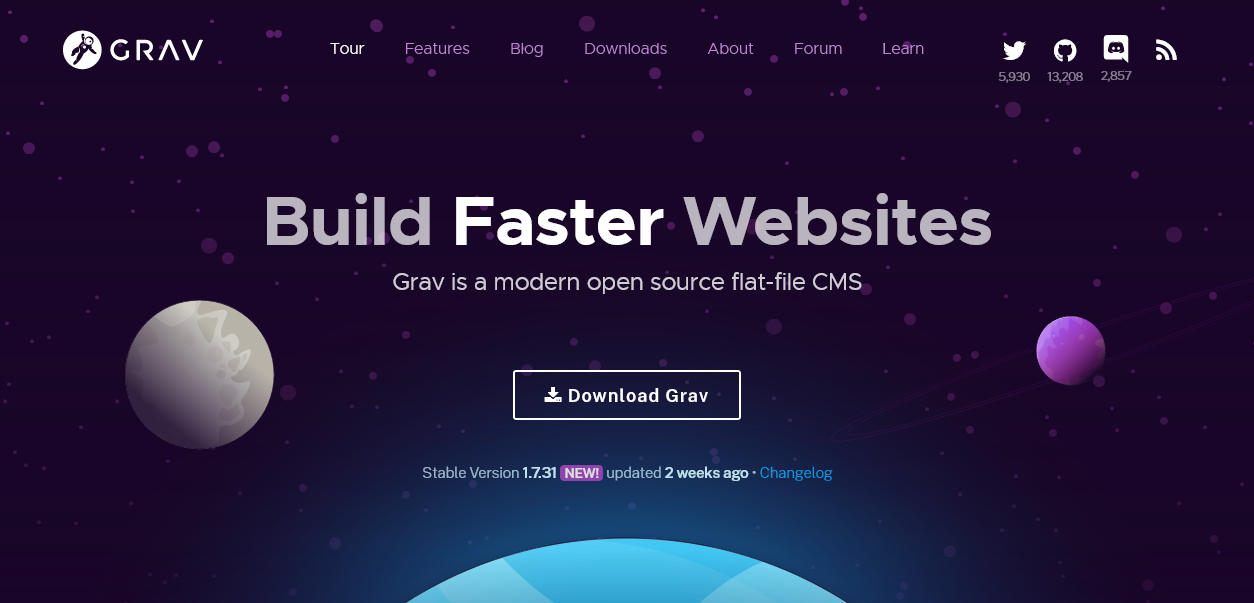 Grav is a Fast, Simple, and Flexible, file-based Web-platform. There is Zero installation required. Just extract the ZIP archive, and you are already up and running. It follows similar principles to other flat-file CMS platforms, but has a different design philosophy than most. Grav comes with a powerful Package Management System to allow for simple installation and upgrading of plugins and themes, as well as simple updating of Grav itself.
2. Pico:
A stupidly simple, blazing fast, flat file CMS
Pico is a stupidly simple, blazing fast, flat file CMS.
3. Bludit: Create your own Website or Blog in seconds.
Bludit uses files in JSON format to store the content, you don't need to install or configure a database. Built in SEO tools. Appealing Themes and Markdown support. Plugins are also available.
4. Kirby:
The CMS that adapts to you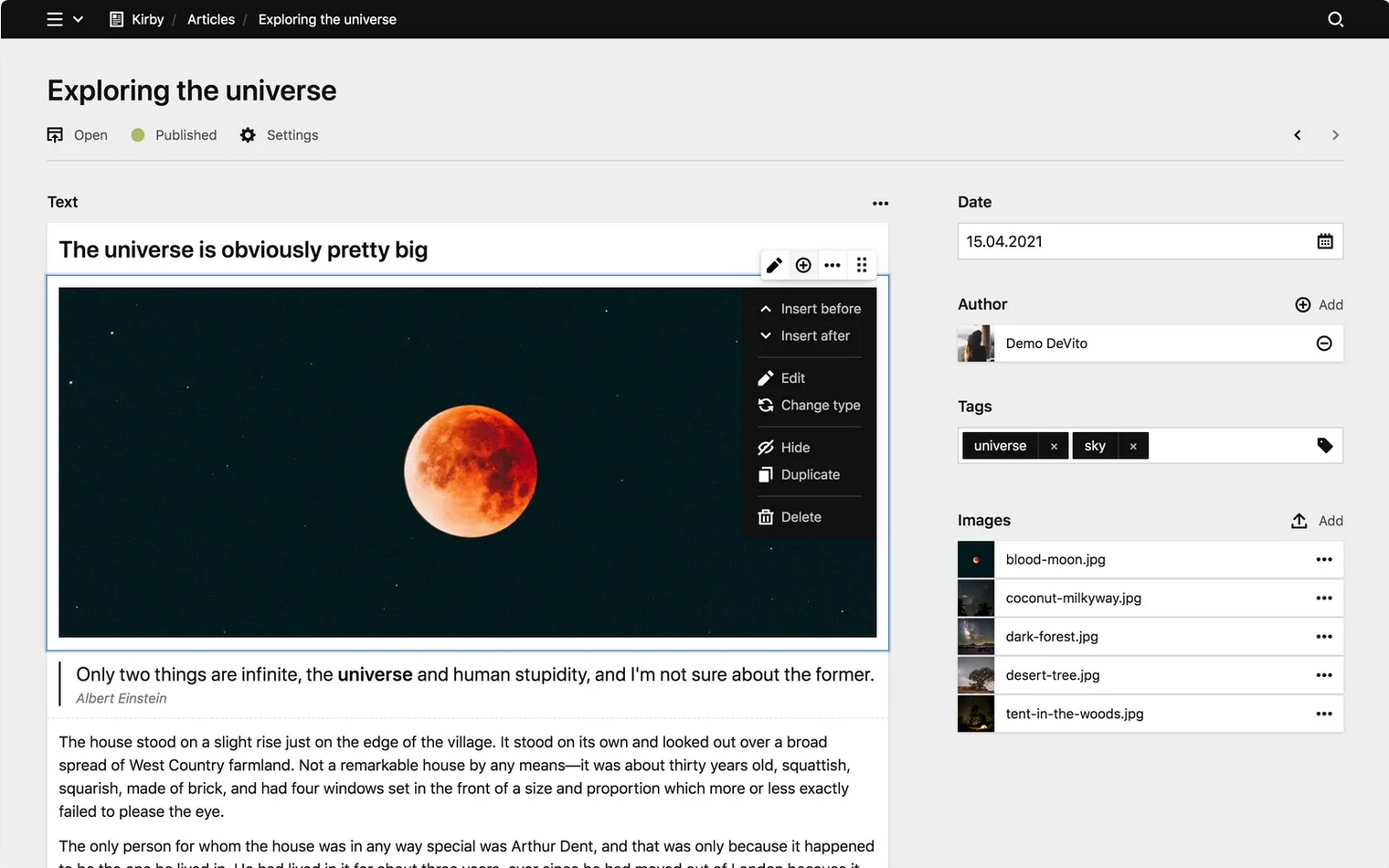 Kirby is a file-based CMS that adapts to you.
5. Wonder CMS:
Smallest flat file CMS

WonderCMS is an extremely small flat file CMS. It's fast, responsive and doesn't require any configuration.  It provides a simple way for creating and editing websites. Includes features such as: 1-step install, 1-click updates, 1-click backups, theme/plugin installer and much more.
6. Datenstrom Yellow:
For people who make small websites
Installing is unzipping one file and you are ready to go. The most important things for small websites are included. You can add features, themes and languages. Datenstrom Yellow works as content management system and static site generator.
7. Automad: A Flat-File CMS and Template Engine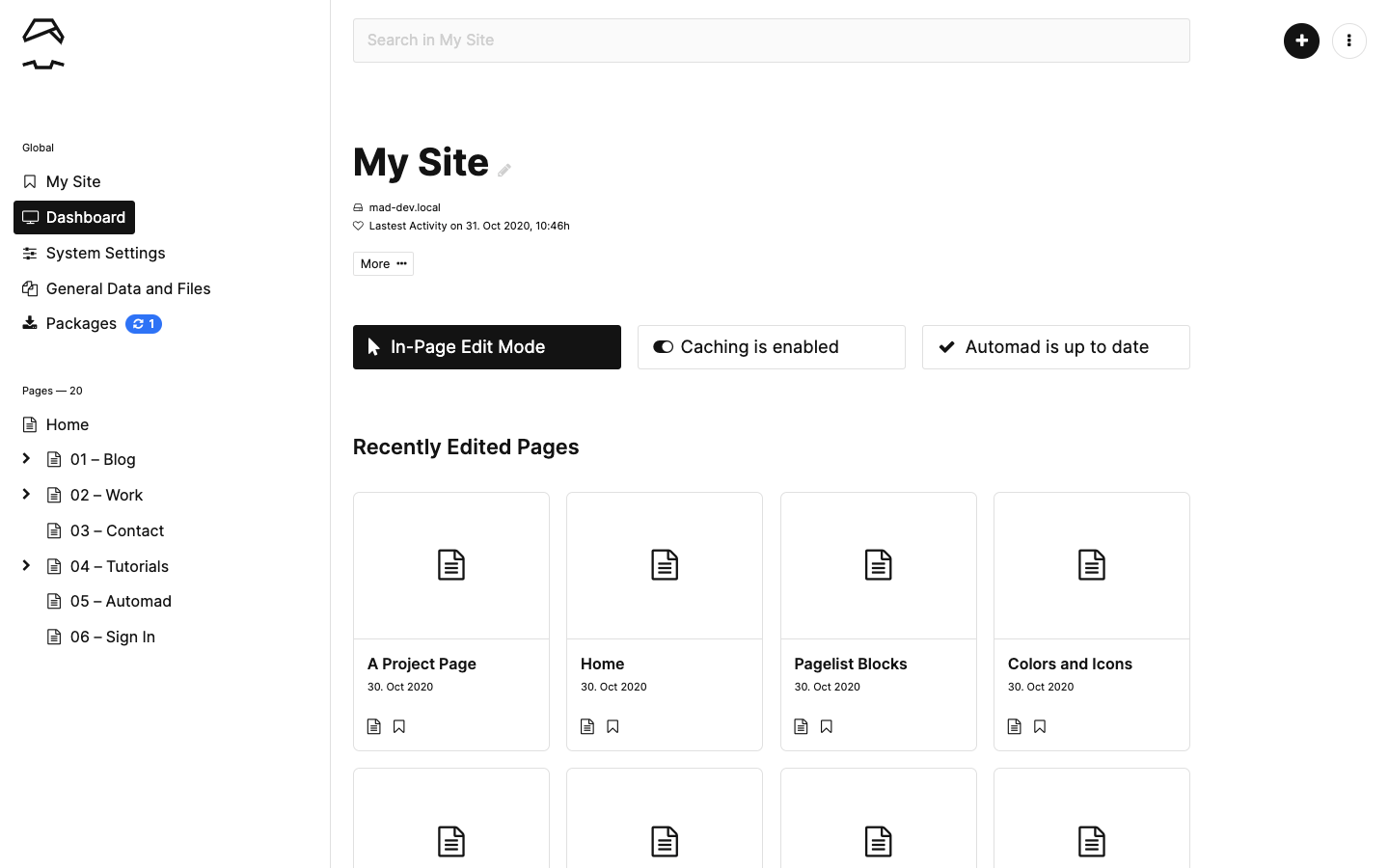 Elegant dashboard, in-page editing, no database required. Includes a caching and template engine.
8. Typemill: A CMS for Micro Publishing
A lightweight flat file cms for micro-publishers. You can use it for documentations, manuals, special interest websites, and any other information-driven web-project. You can also enhance Typemill with plugins and generate professional e-books in pdf-format with it.
Conclusion
You can't go wrong with any of these choices. Just give them all a try, since they are so easy and quick to install. Your exciting journey in running a website begins now. Have fun!
Please make sure to share this post with your best friends and don't forget to submit any rare Gems that you stumble upon either on Twitter or on GitHub. Give this initiative a ⭐ Star on GitHub as well.